CONTACT US FOR INFORMATION OR TO MAKE A BOOKING
0208 641 2283 / 07727 639 630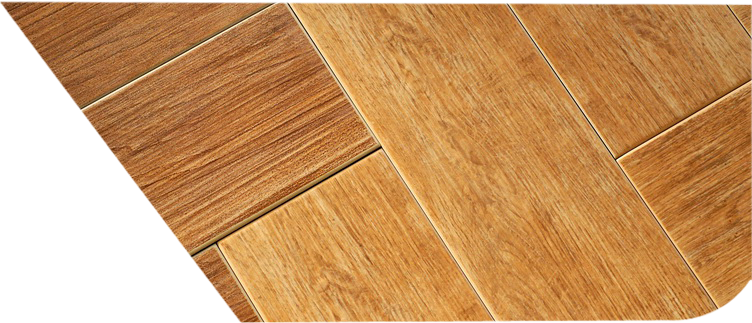 Wooden Flooring Contractors in Sutton
No matter what type of flooring we are working on we focus on attention to detail, durability and safety of installation.
Whether a large or small project, the same effort goes into every job – we do not cut corners or retain our advice on proper floor preparation before putting the final layer of your parquet flooring, solid wood or engineered wood flooring down.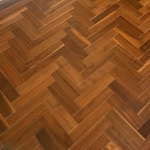 Solid Hardwood
This is removed from a tree as a block of wood – 100% timber. It is then processed into flooring planks that include the tongue-and-groove edges and then pre-finished or finished on site.

With prefinished hardwood flooring, a micro bevel edge or eased edge is often used to perfect the manufactures finish on most pre-finished wood flooring. This is a shallow hairline cut down the length of the floorboards on the opposite of a square-edged board. When two micro bevel floorboards meet up, the bevels create a "V" shape so that when two square-edged floorboards meet up, the result is a perfectly smooth floor.

Solid hardwood comes in different lengths, ranging from 400mm up to 2200mm. .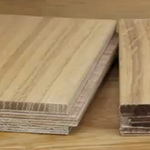 Engineered (Structured Wood)
This type of wood flooring consists of several cross layered sections of wood.

Hardwood is used for the upper layer whilst the layers beneath combine wooden materials like spruce core and pine base of which then create a strong and stable floor.

The cross layered construction of engineered and multi-layer wood flooring improves the strength of the floor and reduces natural wood movement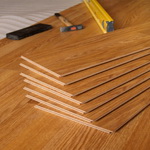 Laminate Flooring
There is no real wood in a laminate board - it is artificial floor covering that looks like real wood flooring. The appearance is provided by an image of wood, placed on top of a core board made of compressed fibres. The material is then covered by a melamine wear layer of which is what gives laminate flooring its famed toughness.

As this type of flooring is hard-wearing and resistant to marking, staining and heating it makes it a popular choice in busy homes and offices.
MKB Flooring works with leading industry suppliers of oak flooring and offers an extensive range of flooring options to meet all wood flooring requests and requirements.
To discuss a possible wood floor project, contact us today on 0208 641 2282 or alternatively on 07727639630.